How can we make a meaningful impact in our communities? ALDO Shoes thinks that creating a better world starts with the confidence to step into what we believe in – something it calls "stepping into love." In this series, we tap cool, boundary-pushing women for their takes on finding the courage to create real change.
For blogger and content creator Katie Cung, sharing her true self means stripping away social media's requisite veneer. "To me, being authentic means not being perfect, because no one is," she says. "It's choosing to be real and vulnerable." It's this kind of honesty that has allowed her to truly connect with the tight-knit community she has cultivated online. We caught up with Katie and chatted about confidence, meaningful connection and what drives her to step into love.
When do you feel most confident?
"When I'm around my girlfriends, whether we're out having a girls night or catching up over Zoom. I just love the energy we have when we're all together. They make me feel at home – I know I can always be myself around them."
How do you connect with the world around you?
"Social media! As a blogger and content creator, I connect with my community, which is made up of people from all over the world. It has made me realize that although we might not live in the same country or come from the same culture, we are all human and we're all in this together."
What motivates you to step into love and take action in the world?
"Future generations. My kids, grandkids and all the people who are destined to be the pillars of our future deserve to live in a world that's free of hatred and negativity. A little bit of love can go a long way, and if everyone practised kindness a little bit more, I think our world would be a lot less grey."
What qualities does someone need to become a change maker in their community?
"Leadership, honesty and integrity. They also need to be willing to make mistakes and learn from them in order to bring about change."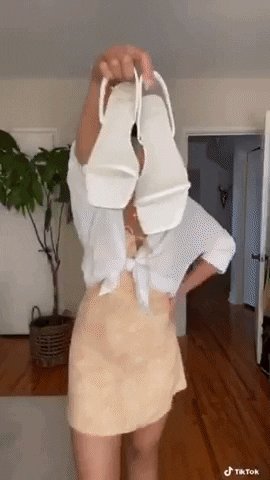 Check out ALDO's Step Into Love video and share how you step into love using #stepintolove on social media.
Newsletter
For the latest in fashion, beauty and culture, sign up to receive ELLE's daily newsletter.